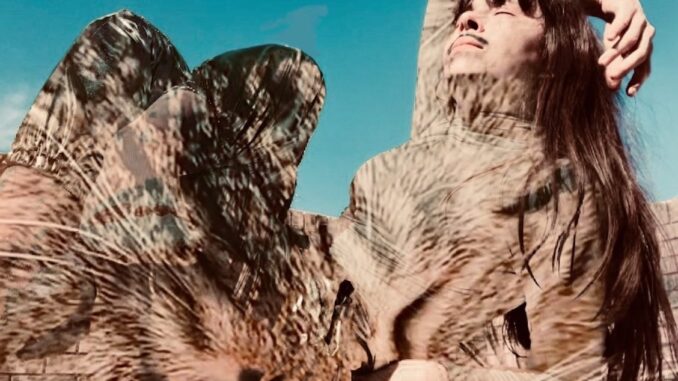 EP Review: Teri Gender Bender - Catspeak
Reviewed by Dan Barnes
Although only active as a functioning musical artist since 2007, Teresa Suárez Cosío – aka Teri Gender Bender – has been prolific in her recorded output since 2008. Having recorded with Le Butcherettes, Bosnian Rainbows and Crystal Fairy, it is her work with Omar Rodríguez-López of The Mars Volta that saw Teri contributing to nearly twenty releases in the five-year period between 2012 and 2017.
Under her own name, Teri issued a dozen EPs in the calendar year 2022, as well as supporting The Mars Volta on their North American tour. 2023 doesn't look to be much of a let up for Teri as the European trek with Omar and Cedric begins in the summer – stay tuned for more on that!
Hailing originally from Denver, Colorado and arriving via Guadalajara, Mexico, Teri's artistic thrust is one of transgression. As her stage name might suggest, here is a vision which seeks to eliminate barriers and boundaries, freeing herself to move in whatever direction she feels most comfortable.
Just trying to place Teri in a musical genre is problematic. The loosely strung guitar and androgynous vocals of Like No One Else have a distinctly Seventies Glam feel; yet Misery and Us adopts the most urgent progression heard on Catspeak, taking the fatter sound and punk attitude and turning it into a snotty, Riot Grrrl anthem.
Between these two audio variations sits the gentle bassline and easy vocals of Lost in the Gold, with its occasional guitar supplement; and the Alternate vibes of Outsider, built around Central American rhythms it's a track that feels ever ready to break its constraints and open into something much more musically fiery. Only sporadically does it do this through sharp stabbing stomps, which last but a short time before resetting to a default position.
Nowhere else on Catspeak is this contraction more eloquently demonstrated than on the closing – and longest – track, Nicole Speaks Out. An Alternative, almost poppy, vibe conjures the image of warm summer days, the playful organ dancing a happy progression atop the strings. The subject matter, however, is far from jolly, dealing with the horrendous abuse of the titular Nicole at the hands of multiple close family members, while others look on in wilful ignorance.
Catspeak clocks in at less than fifteen minutes and is all the more impressive when you consider Teri played guitar, bass and drums herself and co-produced with Jon Debaun. The songs themselves were all written when Teri was just nineteen and were lost for a time, giving them the juxtaposition of being both naïve and experienced.
Although not as impressive as averaging an EP a month in 2022, Catspeak will be followed later in the summer by Outsiders, which will coincide with The Mars Volta tour. She's clearly a hugely talented artist, so I will wait that performance with additional anticipation.