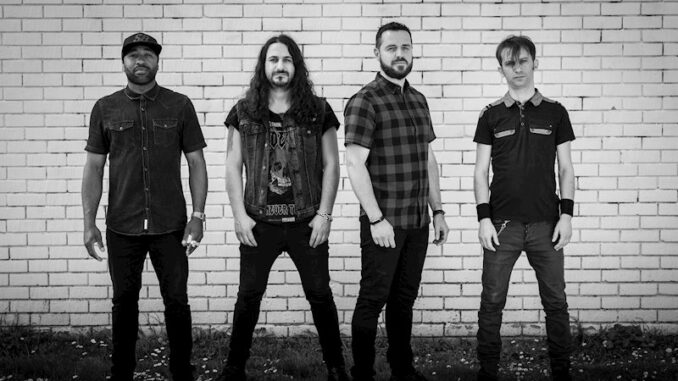 Single Review: Feral Sun - Blame
Reviewed by Tim Finch
Heavy rock is making a resurgence, old school bands are selling out venues and a new wave of rock acts are bursting onto the scene and growing extensive followings. London based outfit Feral Sun are no exception to this. Their brand guitar driven rock music has been winning over crowds for years now and has earned the group support slots with the likes of Puddle of Mudd and Skindred.
This year will see Feral Sun release an E.P.'s worth of new music, plus playing a plethora of live dates (COVID-19 permitting) later in the year. But first, this Friday, they unleash single 'Blame' on the world. The song will featuring on the aforementioned E.P. later in the year, but if it's anything to go by, it raises our anticipation of this even more so.
Chunky riffs lead us into 'Blame', then Mick Burn's warming voice draws your attention. It's an enticing mix and keeps the listeners attention, similar in style to classics from Staind, Seether and Alter Bridge but with the Londoners own unique twist. Almost anthemic in nature the song is a true banger.
With 'Blame' Feral Sun have hit the mark, and left our mouths watering, eagerly awaiting their next release.
Check out 'Blame' on all good streaming services from April 24th.