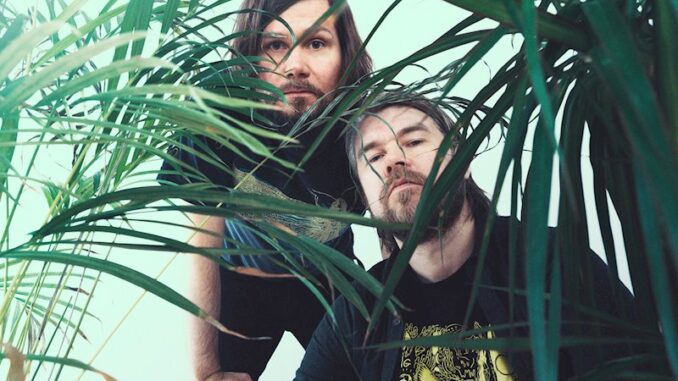 Album Review: Barren Womb - Lizard Lounge
Reviewed by Dan Barnes
Scandinavian two-piece, Barren Womb's fourth full-length, 'Lizard Lounge' is every bit the unexpected plater its defamiliarised title would have you believe. Fluctuating between bouts of crushing heaviness, carved from the 90 Alternative scene, to 70s inspired funk, Barren Womb have crafted a record which constantly piques the interest.
Opening with the Dillinger-esque chaos of 'Cemetery Slopestyle', 'Lizard Lounge' wastes no time with easing either itself or the listener in. Instead, its sparse guitar stabs over pounding drums are overlaid with screamed vocals; an angsty teen tantrum that is a short, sharp and shocking introduction.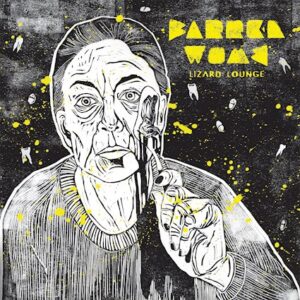 'Lizard Lounge' is an album built on a solid rhythmic base, with the drums and guitar anchoring tracks like 'Karma as a Tour Manager', 'Molten Pig' and 'Nerve Salad', allowing occasional guitar flights of fancy to interweave through the tracks. These unexpected fills act as a breath of fresh air to the noise surrounding them; a Zeppelin guitar hint in 'Nerve Salad', a Pink Floyd piano motif in 'Crop Circle Jerk' that is so fleeting as to be like catching sight of a ghost out of the corner of your eye.
Without these moments of levity, 'Lizard Lounge' would be an enjoyably nihilistic record, but their inclusion makes the darkness more noticeable, the dissonant breakdowns more urgent.
What is perhaps the strangest aspect of 'Lizard Lounge' is Barren Womb's foray into 70s funkadelia on the tracks 'Hairy Palm' and 'Crop Circle Jerk'. Snappy cymbals and a slow bass beat mean the drums star here too, along with staccato guitar stabs until the whole thing drops to big low ends and pounding rhythm lines.
The album ends as it began: with the Dillinger Escape Plan-style 'You Do the Meth' – an urgent slice of stepped guitar and pounding, high-BPM drum-lines.
'Lizard Lounge' is a record that is never predictable and, like all the best music, takes the listener on an unexpected journey through both darkness and light. That it takes a few listens to get an idea of what is going on is all the better. If an unpredictable trip takes your fancy, Barren Womb's latest offering might be right up your street.
Barren Womb release 'Lizard Lounge' on May 22nd via Loyal Blood Records