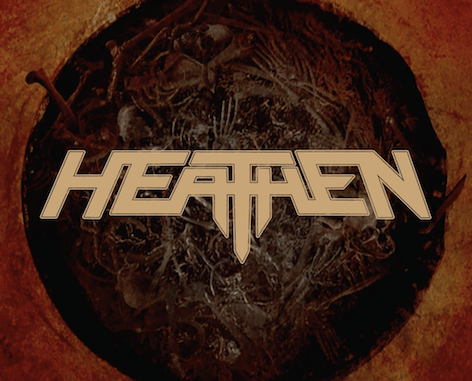 Single Review: Heathen - The Blight
Reviewed by Gareth Pugh
I think it's probably fair to say, you shouldn't hold your breath when it comes to a new Heathen album. With only three albums in total since debut 'Breaking the Silence' back in 1987, and their last album 2010's 'The Evolution of Chaos' coming in eighteen, yes that's 18, years after album number two; 'Victims of Deception', so the fact that it's only been 10 years later and the band have just announced album number four, 'Empire of the Blind', it looks as if they've now turned into prolific writers! Joking aside, the band has always turned out, nothing but top quality, with every release. And it also must be mentioned, as well as being main songwriter and band leader, guitarist, Lee Altus, has also been a full-time member of Exodus for the last 15 years, and their other guitarist, Kragen Lum, has been a live stand-in for Gary Holt for the last 5 years while he's been on Slayer duties.
So, as a taster for the upcoming full length, we get this lead single 'The Blight'. Funnily enough, the opening riff reminds me of Lee's other job, the aforementioned Exodus, but when David R White's powerful vocals start, that's where the comparison ends, Heathen have always been a bit more melodic and dare I say, a little bit more serious than their fellow bay area colleagues. The song has a driving pace to it, with that twisting main riff with little start-stop chugs, a verse that has hooks that soon snare your brain and a chorus that gets better every time you listen. Not to mention a brilliant melodic solo trade off, that leads into a slower breakdown section, before galloping off to the end with another impressive solo. Great returning track. And I think it's safe to say, quality maintained.