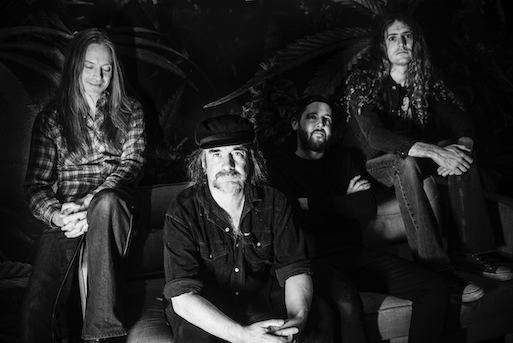 Album Review: Carcass - Torn Arteries
Reviewed by Paul Hutchings
December 2019. Pre-pandemic days. Remember then? It was a momentous occasion as those death metal legends Carcass released their first single for five-years in the shape of 'Under the Scalpel Blade'. There wasn't so much a ripple as a splash in the death metal lake. Then in October 2020 the 'Despicable' EP dropped and suddenly, despite the darkness that was descending, there was hope. 'Despicable' was a promise of better things to come, and as I wrote back then, "as an appetiser for their seventh full-length, it certainly whets the taste buds".
Let's get the background sorted. 'Torn Arteries' references an early demo created by original Carcass drummer Ken Owen back in the 1980s. The artwork echoes those early bushes with the grotesque; think Reek of Putrefaction' and 'Symphonies of Sickness'. For those who haven't seen it, artist Zbigniew Bielak uses a time lapsed set of photos showing rotting vegetables in the shape of heart, on a clean white background. Another striking piece and a real first for Carcass. "It's very clean, white, which we've never done before," explained vocalist and bassist Jeff Walker, "it doesn't look evil, or typically death metal, but I like how clean it is; almost like a coffee table book."
Allow the needle to drop and within seconds the undeniable sound of the Liverpudlians rips out of the speaker. You don't need a science degree to acknowledge the sheer brutality that emits from Jeff Walker. His diseased gravel coated growl hits lower than an underhand boxer as Carcass signal their return on the title track. It's a cancerous growth that seeps deeper on every play. It's followed by dare I say it, a bit of filthy groove on the magnificently titled 'Dance Of Ixtab (Psychopomp & Circumstance March No. 1 In B) ADM'. Bill Steer's guitar work is almost bluesy in feel, instantly recognisable and distinctive. Will old school fans like it? Who gives a flying monkey? It's visceral, gritty, and definitively Carcass.
In total contrast, the brilliantly titled 'Eleanor Rigby Mortis' opens in a hail of explosive thrash before slowing to that familiar crushing riff which doesn't need to be full throttle to be heavy. This is a smouldering beast which works on every level. We're familiar with 'Under the Scalpel Blade', but that doesn't make its inclusion any less welcome.
'The Devil Rides Out' is almost classic metal and whilst this may well upset the purists, it fits neatly with the feel of the rest of the record. Steer and debutant recording guitarist Tom Draper take centre stage with some epically cool guitar work. Of course, Walker's vocals accompanied by his low bass tones and the thunderous drums of Daniel Wilding give it the necessary gravitas.
Mid-point and we come to the jaw dropper. Nine minutes and 43 seconds of 'Flesh Ripping Sonic Torment Limited'. A majestic, centrepiece, ferocious and uncompromising; it really is the pillar of the album and rolls along with an imperious feel. The melodic breakdown at the five-minute mark contains some delicious guitar work, providing a pause before the hammer returns, battering away with an intensity that we've always associated with the band. The concluding minutes switch tempo again, providing a spine crushing finish with a repeated phrase and a grinding riff that retains the heaviness.
Four tracks to go and an all-out thrashing beast follows in the shape of 'Kelly's Meat Emporium'. All fire, pace, and aggression, it's one of the fastest tracks on the album and is punishing. 'In God We Trust' maintains the speed, another full throttle cranium smasher, with more quality guitar work and a driving rhythm section that fully utilises Walker's rampant bass and Wilding's military precision. Once more the lead breaks are fluid, relaxed and bluesy; it's a real feature of this record and one which really enhances the quality.
Penultimate song 'Wake Up and Smell the Carcass – Caveat Emptor' doesn't let the side down. It's a smouldering burner with melodic passages blending neatly with a grisly flavour. It leads to the final and triumphant conclusion with 'The Scythe's Remorseless Swing'. Dark and brooding, it's a huge way to finish the album, with an atmospheric intro that gives way to more brain pummelling death metal.
'Torn Arteries' is an album that deserves multiple plays before opinion is given. Lyrically, it's a release that will provide the usual individual interpretations. "I'd rather people spend time actually going through the record, listening to it, taking the words out as they hear them, and from there try to draw their own conclusions of what the lyrics are, instead of delivering them on a plate," said Walker.
I could immerse myself in this for another week without a problem. Littered with thick layers of tone and melody, it's a record that should excite with its variation whilst still retaining the essential ingredients of a Carcass album. It's an album you should want to play again as soon as it finishes. In my opinion, it's one of the albums of 2021, but you should really make your own mind up and listen to this.