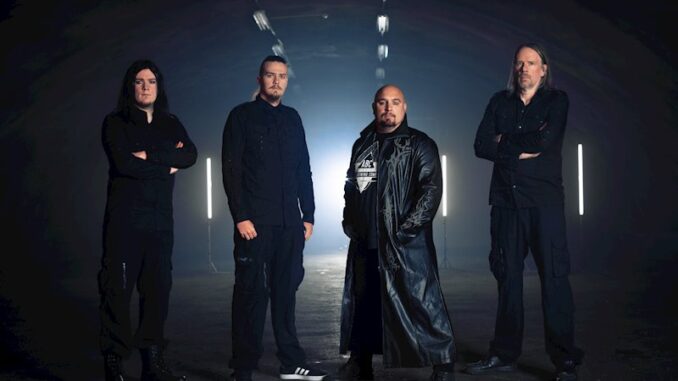 Album Review: Tungsten - Tundra
Reviewed by Jon Wigg
The second album from Swedish power metallers Tungsten, follows quickly on the heels of 2019 debut 'We Will Rise'. That album introduced the family Johansson's project into the world, with dad Anders (ex Hammerfall and Yngwie Malmsteen's Rising Force) on drums, sons Karl on bass and Nick on guitar. The lineup for Tundra is the same with Mike Andersson (Cloudscape) returning for vocal duties and the performances across all the members is excellent.
As with the debut, Tundra is predominantly a power metal album with elements taken from other genres within the rock/metal sphere. First 3 tracks 'Lock and Load', 'Volfram's Song' and 'Time' are pretty much straight up modern power metal, with bombastic lyrics and riffs, chant-a-long choruses, with some well placed keyboards throughout.
'Divided Generations' adds a more modern industrial feel with an almost Rammstein-like stomp and these influences and it's where this heavier element is present that Tungsten really excel. 'King of Shadows' is on the softer end of the spectrum and in parts where the keyboards dominate, sounds like something straight out of Eurovision - a sound that has propelled the careers of many power metal bands, so not a criticism, just an observation.
The title track switches things up a bit, with a more malevolent feel especially to start, and a strange but good mix of metalcore and folk later on. As on the debut album, it's when Tungsten exercise their playful creative juices that they are really interesting and 'Tundra' is a good example. 'Paranormal' mixes up the industrial with the power and again is a track that really caught my attention. 'Life and the Ocean' is the obligatory ballad and is thoughtful and well performed, if somewhat cliched. 'I See Fury' has an excellent mix of industrial, core and folk that and the track bangs along really well. 'This is War' is back to a more traditional power metal track, with a folk feel before the album closes with the epic 'Here Comes The Fall'. This is a 7 minute journey through power metal with excellent vocals, guitar solos and a rhythm section that pounds along perfectly.
Overall, this is a good second album from Tungsten. Standout tracks for me are 'Divided Generations' 'I See Fury' and 'Here Comes The Fall'. If you don't like power metal in general, then this album as a whole probably isn't for you, but you should definitely give these three tracks a listen as a good example of the range of songs that Tungsten offer.