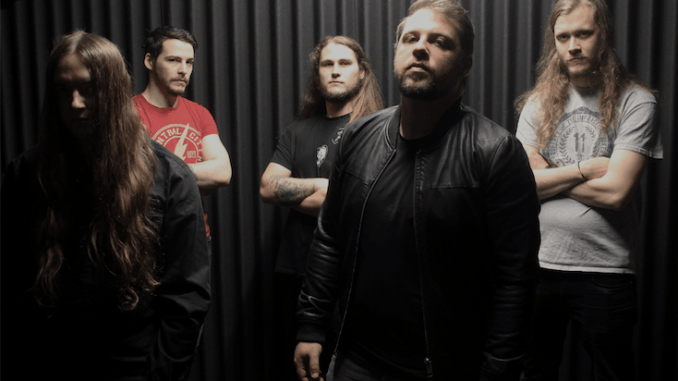 Album Review: Hands of Attrition - Colder Places
Reviewed by John Caffrey
Formed in 2018 in the Midlands Hands of Attrition are a groove metal band with a future. With the areas tradition of producing the cream of British metal this five piece band are carrying the mantle aloft.
Right from the opening track 'Consumed' they offer their intent. It is a muscle bound explosion of metal. Obvious comparisons to Lamb of God, and other groove metal outfits are there but they have a sharper edge. The vocal performance by Tom Alexander-Scott's is incredible, giving a real sense of rage and distain. Massive slabs of guitars with a relentless hail of riffs all the way to the final note. There are many influences here but that doesn't matter as Hands of Attrition have blended the best bits into their own sound.
The relentless riffs run right through the album, lyrically the subjects are about mental health, depression and addiction, tough subjects delivered with a hammer blow with Alexander-Scott's vocals in songs 'From the Void' and 'Threadbare'. Massive riffage pushes the songs forward, with a power force of a rhythm section leave the listener in a barrage of metalcore ecstasy.
There are lighter moments in songs like 'I'm Gone', 'The Becoming' and the album closer 'Nightingale', but even these have a relentlessness to them. If your into groove metal and metalcore you will love this album. Obvious comparisons to the aforementioned Lamb of God are there but the vocals are reminiscent of Ryan Mccombs of Soil and Dez Fafara of Devildriver and the music which blend grooves Lamb of God, with  bands like Pantera and Hatebreed. This punishing album is an amazing start to a bands career, thought provoking lyrics raise this band above the general mass of acts in this style. I look forwards to listening what they come up with in the coming years as their music matures, and hopefuls see them live as and when we can return to live venues.