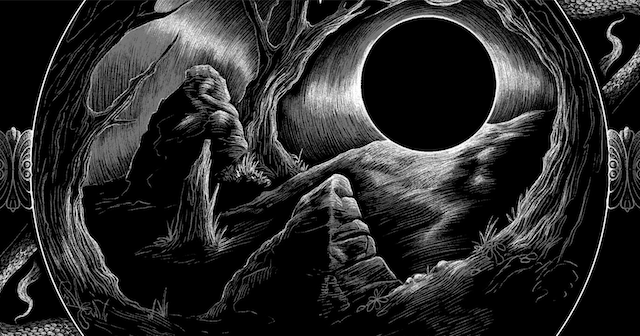 Single Review: Nihilum - Sunless Death
Reviewed by Paul Hutchings
Connoisseurs of black metal will be aware of the Polish outfit whose solitary full-length 'Mors Ultima Ratio' was released in 2003 before the band disbanded several years later. This version of Nihilum is not associated with them in any sense and just like many genres of metal, names are often duplicated.
This Nihilum is a one-man project based in Fayetteville, North Carolina. Having released his debut EP 'Call of the Void' in June 2020, this single continues the concept behind the band and further detail of the story.
What we get is two tracks, 'The Revenant' and 'Sunless Death', which are around four minutes each in length. Both are frantic, tremolo riff fests, with 'The Revenant' starting at a slower tempo, the gruff vocals indistinguishable above the wall of noise. The song feels stunted and restrained until suddenly the handbrake is released and the blast beats and shimmering riffing take full effect. It's a tinny, self-produced sound that doesn't really grab you with any real impact. I prefer to be lifted and shaken whilst all that happens here is a very minor tremor that fades from the memory very quickly.
'Sunless Death' continues in the same vein. Lots of very fast playing and picking, but I struggled to get any kind of feel from the song. It's rough, demo-like and rather uninspiring I'm afraid.
With so much black metal available, there needs to be something a little unique about songs to grasp the attention. Whilst Nihilum is clearly a talented musician, and I don't belittle that for one minute, the fact that I couldn't really remember anything from the two tracks after a couple of minutes is the real problem. Definitely one for die-hard fans only.