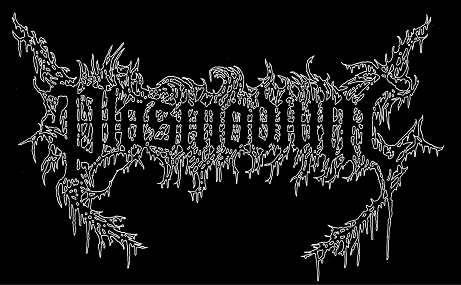 Album Review: Plasmodium - Towers of Silence
Reviewed by Richard Oliver
Towers Of Silence is the new album from Australian psychedelic blackened death metallers Plasmodium being released through the extreme metal powerhouse label Transcending Obscurity Records. Plasmodium formed in 2016 and released their debut album Entheognosis in the same year. Five years later the band have their second album Towers Of Silence and it is a very uncompromising listen.
Plasmodium seem to have taken the most ugly parts of black metal, death metal, ambient and psychedelic music and combined them to create the most hellish soundscape possible. It mixes walls of dissonant guitars, reverb drenched drums which blast away unrelentingly, nightmarish vocals which veer between guttural growls and deranged screams and snarls and layers of twisted dark ambient sounds. The combination results in one of the most uncompromising and unpleasant sounding albums I've heard in a long time which although difficult to listen to is also equally enthralling. It is made up of five songs - the shortest two PataMantra and Churning open up the album and focus on the band's more primal, visceral and aggressive side. Things change up with third song Pseudocidal which is far slower and foreboding with layers of dense ambient darkness and droning guitars which build with ever-growing intensity as the song progresses. The centrepiece of the album is the 18 and a half minute Translucinophobia which mixes all the elements of the three previous songs into one monstrous cornucopia of nightmarish sounds and unrelenting aggression. The final song Vertexginous is another lengthy one at nearly 13 minutes and again brings the dark ambient sounds to the forefront slowing the pace and upping the feeling of unease and dread.
Towers Of Silence is not an album for the faint hearted. Even the most staunch extreme metal fan might not be able to stomach the all-encompassing horror that this album unleashes. Plasmodium are a band that very much sits on the avant-garde side of extreme metal with the focus on soundscapes rather than the focus on riffs and rhythms. Being more of a traditionalist when it comes to how I like my metal to sound, a lot of what Plasmodium are trying to achieve is probably lost on me but I can damn well appreciate it nonetheless. Towers Of Silence is a completely nightmarish and uncompromising album that will scare the absolute bejesus out of the average listener and is definitely an album that will leave a lasting impression on those who are brave enough to hit the play button. Just don't listen to this album before you go to sleep!