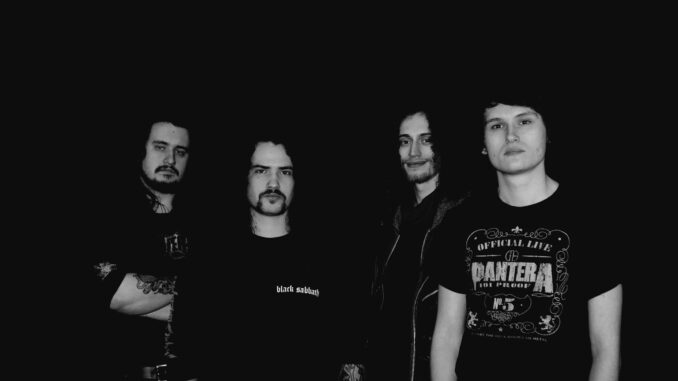 Single Review: Trendkill - Obsession
Reviewed by Paul Hutchings
'Obsession' is the latest single from Middlesborough based Trendkill and it has got hit written all the way through it. The band who has played Bloodstock in those halcyon days when live music was a real thing are gearing up for new events, with a short tour with Elyrean planned for the autumn.
'Obsession' follows on from their recent single 'Struck from Existence' and retains those Pantera grooves that run deep. A smouldering, gentle and atmospheric start sets the mood, the tension increasing as the band switch from melodic, haunting style to crushing, aggressive thrashing elements with ease. The vocals work at each part, Alasdair Lisle's cleans contrasting with the gruff roars, soaring over the huge sound that Trendkill bring forth.
As the track progresses, it rapidly eases into top gear and the Maiden style guitar harmonies are pleasing. At full flight there is little to do but bang that head, as this is a bit of a rager. The guitar work links sweetly with the rock-solid rhythm section, Jonny Stern's playing fluid and blends influences of numerous guitar heroes with his own style.
Melodic in parts, heavy as hell in others, 'Obsession' builds on the work the band have already done this year and whilst it's inevitable to hear the influences, there is plenty of their own style stamped on this track.