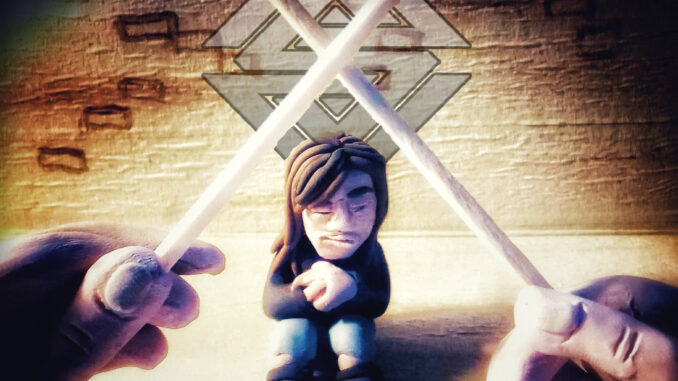 Single Review: Scarred by Truth - The Plight
Reviewed by Carl Black
Scarred by Truth are one of the 26 bands to be featured on the 'Moshin' the Roof On' double compilation CD/download, put together by UK Thrashers with all proceeds going to Shelter UK to help, support and battle homelessness. With the subject matter being about homelessness Scarred by Truth have taken it another step forward and released The Plight (the song donated to the compilation) as a single. With the proceeds of this single all going to Shelter as well. My hat is doffed and full respect is given, especially as new bands barely have a pot to piss in, nor window to throw it out of in terms of financial rewards. So to give what they could have made to charity we should all recognise what a big gesture this is. Well done.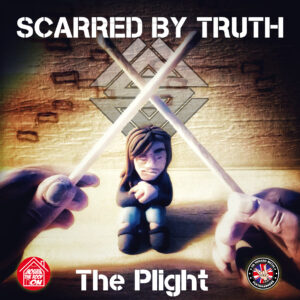 Putting all this to one side, lets delve into the music. It's definitely got a low-fi industrial feel running through it. It reminded me of a Ministry demo. It starts with some electronica and smashes into a hammering repetitive riff. This is no bad thing as the quality of music is very high. The vocals have a hint of Bruce Dickinson to them. So what we have here is Ministry fronted by Iron Maiden's most notable singer. On paper, not the most attractive formula, but this works well.
This song has got me wanting more. Fantastic band with a great ethos with music to back it up. I can't ask for much more, however I'm going to. Please buy this single or 'Moshin' the Roof On'. It really is a no brainer, especially when you get music of this calibre and the sense of really helping and making a difference to less fortunate souls.
You can buy the single here or listen through all the regular streaming services here. Or event better - check out the video below!