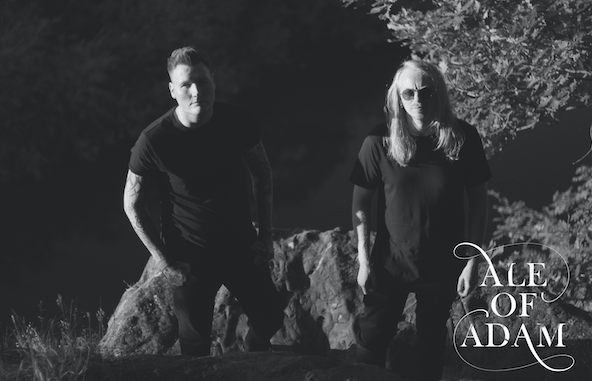 Single Review: Ale of Adam - Easy Way To Go
Reviewed by Tim Finch
Ale of Adam are a Black Country based two piece that rose out of the ashes of Husk, and are set to play Bloodstock Festival this coming August!
Operating now as a two piece, Bob Taylor on bass and vocal duties whilst Scott James takes on the drums and samples, they take a different route to their former band. With limited band members that is somewhat understandable. Having only bass and drums on offer the question is how do they make it work? The answer actually they do it bloody well!
Whilst they do not describe themselves as "progressive" in any of their press packs or bio's. That is the word that first springs to mind when listening to their single 'Easy Way to Go'. Scott's drum line driving the tune forwards whilst Bob's bass steers the ship, whipping up a frenzy and delivering tunes you thought not possible on bass alone.
The video that accompanies the track starts with the visual of a ticking clock, Bob's bass mimicking the sound of the ticking to perfection. As the song rolls forward the musical nous of the pairing delivers an expansive tune, fluctuating in tempo and styles from hard hitting metal to a more experimental Tool sounding vibe and into realms of Rush before heading back again..
As a concept, what Ale of Adam deliver in their single is a unique take on heavy music one that I've not seen or heard before. As a single 'Easy Way to Go' is a great introduction to the duo, a peak behind the curtains for what is to come in the near future.