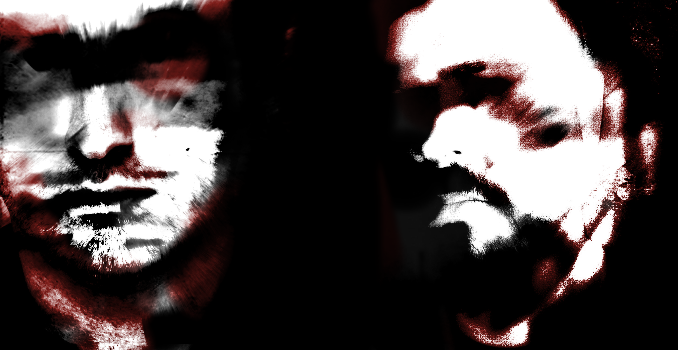 E.P. Review: Cult Burial - Oblivion
Reviewed by Richard Oliver
Oblivion is the new E.P. from London death doom band Cult Burial. It is a collection of three songs that were written shortly after the release of the band's self-titled debut album in 2020 and in the band's own words "represents an evolution of the Cult Burial sound, falling deeper and more brutally into despair".
Although they have a sound that is rooted in doom, the music on Oblivion is sat far more on the death metal side of the fence. The opening title track is a nine and a half minute slab of viciousness and gloom and shifts from pummelling death metal brutality to anguish filled doomy sections though the pace for the most part is on the faster side of things. Parasite starts off with a filthy bass intro before dropping into the heaviest riff of the E.P. and that heaviness is maintained throughout the duration of the song. There's a good reason this was released as a single prior to the release of the E.P. and that reason is it is easily the most savage song on here. The third and final song Paralysed starts off slow and atmospheric before the pace picks up with some crushing riffs and pummelling double kick drumming.
Cult Burial have a great little E.P. with Oblivion and as a first time listener of the band it is a great introduction. There may be only three songs but these songs allow the band to showcase their chops. There are doom elements in all three songs with each song having slower and more atmospheric moments but this really is more of a death metal release. The slower, doomier sections make it all the more effective when the brutality and aggression comes smashing back in and Cult Burial certainly know how to sound brutal and aggressive. If you are looking for something short yet pummelling to listen to then this E.P. definitely comes recommended.