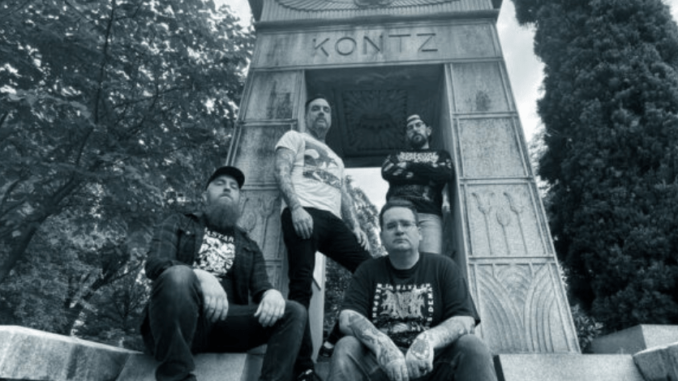 E.P. Review: Turn Cold - Break Your Faith
Reviewed by Paul Hutchings
A savage and aggressive three track E.P. which catches the flavours of crossover thrash in the style of Enforced or Power Trip, Break Your Faith was born during the pandemic and it's an angry statement of intent.
Opening track 'Break The Faith' dives into pity, self-crises and a lack of confidence in oneself. The screaming roaring delivery of vocalist Sten are full of angst and bile, towering as they do about the frantic guitar work that climbs out of the maelstrom. Thick riffs, spat out vocals and a thunderously pounding rhythm section all combine to give the song some real meat. This continues on the thumping 'Delusion Solution', a slightly slower track, for at least the first segment before exploding into an all-out thrasher which leads into the concluding track 'End of My Rope' which is a fierce thrash beast very much in the Power Trip style. Blistering riffs, pummelling drums, screaming lead breaks and more vicious vocals all add up to another powerful song that conclude a promising E.P. in fine style.
The undercurrent of Slayer works sweetly and overall, this is a very solid E.P. with which to introduce the band. There's a feisty gallop to this E.P. and although there is some repetition, there is room in this world for many styles and tempos and Turn Cold fit if very nicely thank you.