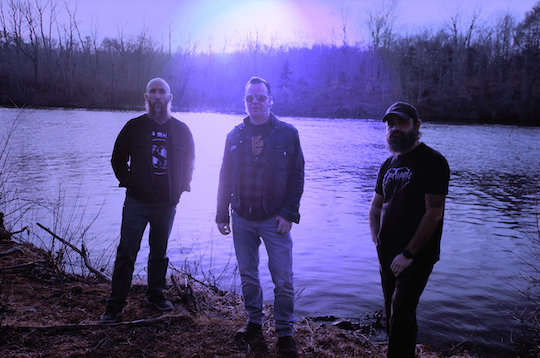 Album Review: When The Deadbolt Breaks - As Hope Valley Burns
Reviewed by Gareth Pugh
When the Deadbolt Breaks were formed back in 2006 in Connecticut, by Aaron Lewis who is now the longest and, as far as I can tell, the only original member. 'As Hope Valley Burns' is the bands sixth full length release, although it was meant to be the 5th but pressing issues at the vinyl plant meant that the sequel 'As Hope Valley Burns: Eulogy' came out first. That's life, the band took it in their stride and just got on with it.
Now if you're not already familiar with When the Deadbolt Breaks, they are a sludge/doom band with a decidedly The Doors like vibe to their sound. Consisting of just five tracks yet still running at around the hefty 40 min mark you know that the songs are going to be mini-epics in themselves.
Opener 'The Evil' is a wandering, oozing crawl through what seems to be the confessions or thoughts of a serial killer, with a spoken monologue as part of the vocal arrangement. This is bleak yet mesmerising in equal measures. 'The Hanged Woman' is equally morose and captivating, this time with harsh vocals.
During the dark depths of leaden riffing there occasionally rises some uplifting leads and this contrasts beautifully with the otherwise gloomy soundscape. 'Awakening' is an interesting experiment, with faster almost blast beat drumming and works very well as the centrepiece of the record. 'The Crushing Weight of the Sun' (what a title) is the undoubtable highlight, on an album with no weak parts, it moves from one pounding section to the next, that's not to say that big slabs of riffage is the only skill in band's locker, as they also mix in more traditional rock into blend.
This is my first experience of the band and I had to dip back into their considerable back catalogue to gain some context. And I can report that 'As Hope Valley Burns' fits in extremely well with previous works. The only thing missing is the contrast of female vocals that they used, albeit sparingly, on some of their earlier material. If you like your metal with a huge side-order of despair and a dollop of melancholy, then When the Deadbolt Breaks might just be the band for you.