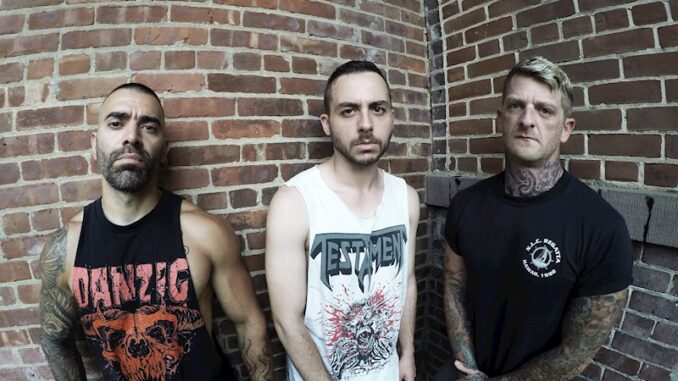 E.P. Review: Extinction A.D. - Chaos, Collision, Carnage & Propaganda
Reviewed by Carl Black
What to do, what to do? What to do when you love heavy metal and thrash but get bored with the constraints and the conventionalism of the genre. What to do when you also love hardcore but feel that the musicianship is not properly respected by anyone other than hardcore enthusiasts. What to do indeed? It's a very curious conundrum.
One thing you can do is to mash them up. That's exactly what Extinction AD have done on this four track E.P. But they haven't mashed up the sounds like (as an example) taking Limp Bizkit's Break Stuff and mashing it with the Thomas the Tank Engine theme tune... Oh no, they have taken the aspects of metal that they love and put them into the arrangements of a proper hardcore band. So we get brutal vocals, extreme breakdowns, massive solos and big choruses.
The opening track 'Chaos' has a very metalcore sound to it with furious soloing and a call and answer chorus with the hardcore tinged, massive breakdown on the end. 'Collision' is slightly more accessible than the opener and could be a gateway to more commercially recognised Avenues. 'Carnage' is the third track off the E.P. (notice the title of the E.P.) and this has upped the pace from the previous track with more great soloing embedded into this hardcore enraged song. Rounded off with a very faithful cover of Sepultura's song 'Propaganda'.
The question I originally asked of what to do? Well... you do exactly this, create a 4-track E.P., throw in a cover version of a huge influence and see what people make of it. The main thing is to listen to this E.P. and enjoy the absolute ferocity that it brings.