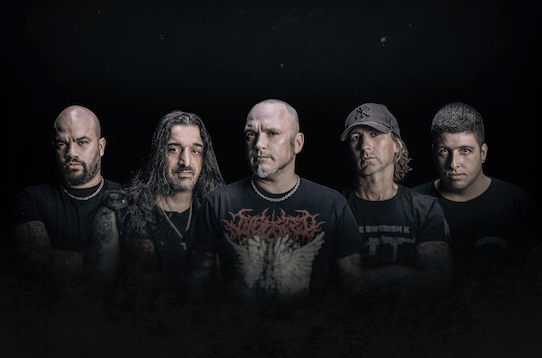 Album Review: Nightrage - Abyss Rising
Reviewed by Richard Oliver
Despite having been going since 2000 and boasting ex-members such as Gus G (Firewind) and Tomas Lindberg (At The Gates), Nightrage have always been a criminally overlooked band within the realms of melodic death metal. Founding member Marios Iliopulous has been the one constant throughout the bands existence and remains the driving force for the ninth Nightrage album Abyss Rising.
Abyss Rising is the third in a trilogy of albums that are lyrically based around Dante's Inferno (with 2017's The Venomous and 2019's Wolf To Man making up the rest of the trilogy) and sees the band in furious and blistering form. Their sound is still very much in that old school Swedish melodic death metal vein being songs that balance melody and aggression in equal measure. This album has an added urgency to it with the songs nearly all being between 3 - 4 minutes in duration and just generally have a load of speed, pace and punchiness about them.
The title track opens the album and immediately sets the scene with a furious concoction of gorgeous melody, blistering speed and caustic aggression. Songs such as Dance Of Cerberus and Pest Ridden Tide are in much a similar style but digressions are made with Shadows Embrace Me and 9th Circle Of Hell which both bring down the speed a notch but still pack plenty of intensity. The only unnecessary moments are interlude Portal Of Dismay and short instrumental The Divergent which don't really add to the album and interrupt the flow if anything.
If you are a fan of the Swedish melodic death metal sound then this album is definitely for you. It doesn't push any boundaries or rewrite any rules within the genre but it is simply 38 minutes of well crafted melodic death metal which manages to balance the elements of melody and aggression in perfect synchronicity. Nightrage can always be relied upon for some solid melodic death metal and Abyss Rising is no exception