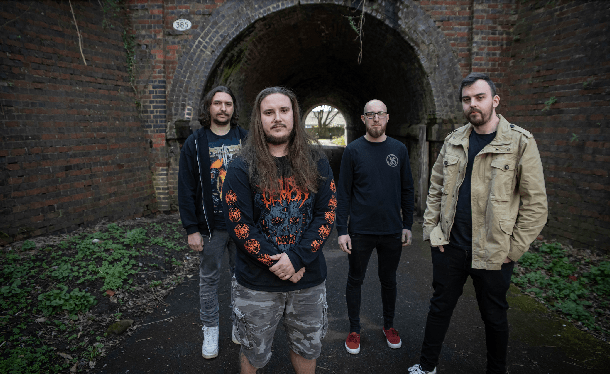 Single Review: Elyrean – Perpetually Entombed
Reviewed by Tim Finch
It's over a year since we last heard new music from West Midlands thrashers Elyrean, back in January 2022 they released 'The Omniscient One', their first song with the new line up and seeing guitarist Will Edwards step up on vocal duties for the first time.
In the year since they have spent time gelling together as a new line up and writing new material for forthcoming releases. And this April the fruits of their labour are seen in the first offering 'Perpetually Entombed'.
For those already familiar with the band, it is immediate from the off that the band have stepped up their game. The opening riff is razor sharp and cuts through the air like a hot knife through butter, then the vocals kick in; their tone darker, deeper and more fitting to the music than prior releases.
As the song progresses there are passages between chorus and verse that make you hair on the back of your neck stand on end. The dual guitar attack from Will and Dan is built on the foundation of Daryl's drums and Joshua's bass has a haunting quality to it, think early Slayer mixed with The Haunted and you're not far off.
The song shows variations in pace and aggression, it even has a brilliantly timed bass solo, but most importantly it shows how the band have developed since their first album 'Blacken The Sun' in 2019. With 'Perpetually Entombed' Elyrean poke their head above the parapet, teasing us with what is to come from them and demonstrating why they are far and away the best thrash band on the Unearthed Music roster!
'Perpetually Entombed' will be available on all good stream platforms from April 21st. Or in advance on the Moshin' The Roof On compilation CD.