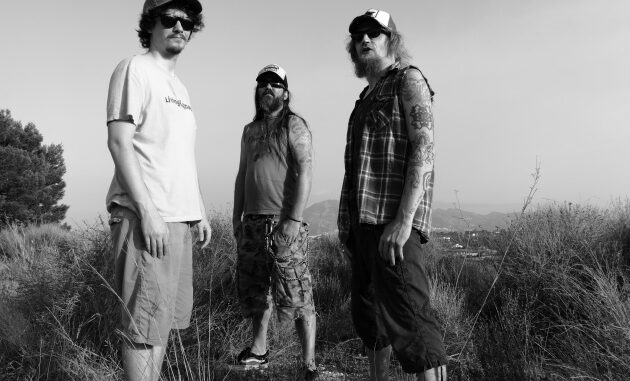 Album Review: Blues Weiser – Obey The Booze
Reviewed by Paul Hutchings
'Obey The Booze' is the third album from Spanish outfit Blues Weiser, and it's a fuzzed up 38 minutes, featuring wah-wah solos, thunderous rhythm section and a deep grooving vibe. This is very much an album that is enjoyable on first play but which improves with every listen. I wasn't over impressed on the initial spin but it's grown on me as I repeated plays.
The opening track 'Fortune Teller' starts the album in promising style, a driving riff and pulsing hook pushing the filth from the start. A hazy production belies the stomping addictive power that Blues Weiser bring to the table. It's all change on track two, with a Latino vibe on 'Loose'. There's an unavoidable comparison to the Chili Peppers on 'Grass' where the riff to 'Dani California' is weaved it into a melancholic song.
The progressive explorations on 'Echoes of Oblivion' spin their magic and the result is a more comprehensive and slower paced track that draws you back in to focus. There's a definite Alice in Chains flavour here, although nothing too obvious. It's a smouldering, laid back piece that bursts into life towards the end, with stellar performances from the three band members, Jozz on vocals and guitar, Bobysan on bass and backing vocals and drummer Michael.
The dreamy sequences in instrumental 'Aviation' follows, a trippy, drifting tune, that allows you to slip away and return intact but in a pleasing state of relaxation. The huge riffs promised for so long really crash in here and it's a throbbing, vibrant track. 'No Input' starts with a doomy Sabbath feel, before some thick, crunching riffs crash in alongside a slight bluesy workout.
Penultimate song 'Clit Eastwood' doesn't win any awards for subtlety; it's a coarse, rough track with a punky stomp that will get the crowds bouncing although the subject matter isn't the most appropriate. That leaves the finale, the six-minute' Voidcatcher' which begins with shuffling drums, gentle guitar work and vocal harmonies as the song meanders along like a gentle stream flowing towards a larger tributary. All tranquillity is shattered by an industrial cacophony that fades as quickly as arrives, leaving the song provisionally strangulated before Jozz's huge riff kicks in one more time.
Obey the Booze is a decent album. It took some time to engage with it. Unlike many stoner bands, this isn't as instant. But work through it, give it some time and you'll get much enjoyment out of a gnarly, rollercoaster of an album.