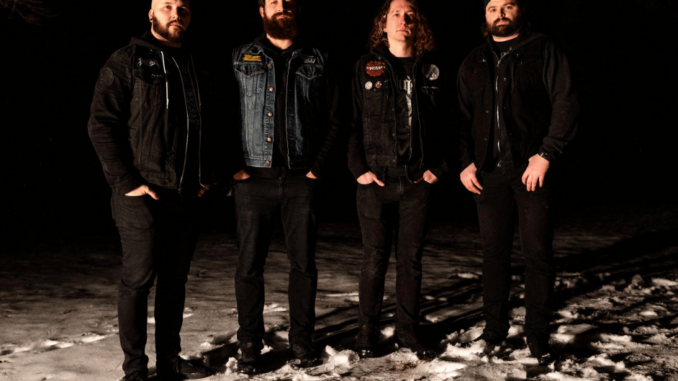 EP Review: Bloodletter - Malignancy
Reviewed by Paul Hutchings
Re-recorded and reissued, Chicago thrashers Bloodletter have conspired to bring their 2014 EP 'Malignancy' screaming into 2022. Formed in 2012, this was the band's first serious aural assault, and they pack more into the 13 minutes than many bands deliver in an hour.
The tracks are fast, furious, and savagely raw. Five tracks, none over four-minutes in length see guitarist Pat Armamentos, vocalist and guitarist Pete Carparelli, bassist Tanner Hudson and drummer Zach Sutton bring a combination of old school monsters like Sodom, Slayer and more than a hint of the melodeth sound of the 1990s Gothenburg scene.
Full of harmonised guitar work, snarling vocals and punishingly fast drumming, this is an EP that really doesn't have any brakes. Opener 'In These Ruined Halls …Reputation for Cruelty' adds atmosphere, and tracks such as the intensely driven 'Skullsplitter' and the one-minute-long blast of 'Poisonous Affair' explode with venomous intent. The title track is a bastard offspring of Priest's 'Painkiller' and recent Death Angel releases. It's nothing original but it works well anyway.
Bloodletter are currently working on the follow-up to 2020's 'Funeral Hymns.' Whilst we wait for that beast, this is an offering that both sates the hunger but also continues to drive the hunger cravings.