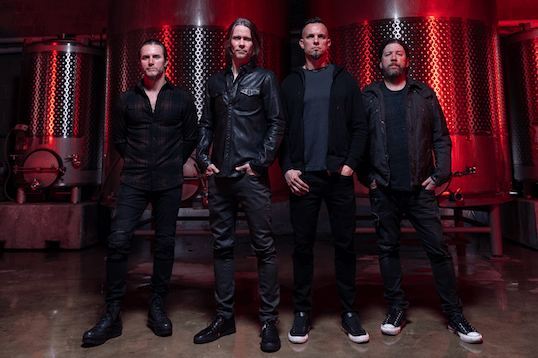 Album Review: Alter Bridge - Pawns & Kings
Reviewed by Tim Finch
As Alter Bridge prepare to release their seventh studio album it's hard to believe they've been an entity for nearly twenty years now. But in the same breath they are so entrenched in the consciousness of rock fans it's also hard to remember a time without them as an ever-present entity on the scene.
It's been a busy time for the sum of Alter Bridges parts, both Mark Tremonti and Myles Kennedy have released solo albums in the past twelve months on top of that Kennedy has worked on Slash's latest album whilst Tremonti also released his 'Tremonti Sings Sinatra' album which is an absolutely stunning piece of work in its own right. How they find the time to also work on Alter Bridge material is beyond me, but the busiest men in rock team back up with Brian Marshall and Scott Phillips for 'Pawn & Kings' this October and will follow it up with a full UK arena tour before the year is out.
As we traverse through the first few tracks 'This is War' and 'Dead Among The Living' that forceful Alter Bridge sounds returns. The unique tones in Myles voice shining through. The album starts as 2019's 'Walk The Sky' left off. This is the Alter Bridge fans know and love.
'Silver Tongue' mixes thing up a bit with the huge riff that introduces the listener to the tune, fast paced, with a razors sharp edge, and when the bass/drum line kicks in it just sounds majestic. Whilst 'Sin After Sin' has a darker feel to it, haunting vocals and a soundscape that will drag the listener in.
There is no mistaking this is an Alter Bridge album. If you weren't a fan of the band prior, then this record will do little to change your mind. But for those open to something different and for the millions (and millions) of existing fans this is an album of the year contender.