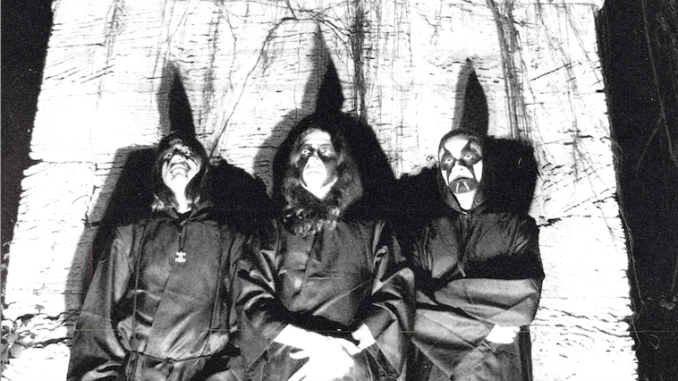 EP Review: Worm - Bluenothing
Reviewed by Sam Jones
Its absolutely no wonder that I picked up this EP. Worm's 2021 opus Foreverglade was my sole album of the year candidate last year, ultimately winning the elusive spot of favourite album; little else came close in my opinion. So, when I saw the band were seeking to release a new EP the back end of 2022, I was determined to grab it. Formed in 2012, hailing from Florida, United States, the home of many an influential death metal band, Worm released two Demos before finally releasing their first studio album in 2017 titled Evocation Of The Black Marsh; this was a much more straight up black metal release as opposed to the spectral doom we received later on. Whatever the cause for this shift in sound was I couldn't say but I, and many others, are thankful for it as they demonstrated with 2019's Gloomlord. Wild praise followed suit which only become all the more concrete with 2021's aforementioned Foreverglade. Now into the back end of 2022, Worm seek to solidify their style with Bluenothing, an apparent continuation of all they've been prospering to create as of late. I was absolutely ecstatic to get tucked in.
Often, if a band were to open an album or EP up with an 11 minute track I'd be curious to see what the band in question could possibly have in store for me. Worm, on the other hand, fill me with the utmost excitement when such a lengthy opener is deemed required for Bluenothing. We've reached a point now, through Worm's career, where the band could likely give me a 30 minute opus and my confidence in their ability would be no less shaken. What helped me to really take to this EP instantaneously was how it feels like a direct continuation from where Foreverglade left us off from. For some bands that may be seen as a hindrance, a sign the band may be questioning where to go from their current position, yet for Worm this couldn't be more desirable. The haunting guitar work, synthesisers and dual-vocal performances have returned and I personally couldn't be happier. As it stands, I'm convinced Worm could do this formula for another ten albums and I wouldn't find myself bored into monotony at any moment.
If anything, the synthesiser work seems to have been brought more into play. The band have often utilised synths throughout their songwriting not only as an atmospheric element, but to additionally underlay the record in a spectral, ethereal ambience. In this instance however, the synth work appears to have been propped up a touch; it isn't by much but it's enough for us to take notice of its heightened presence. Worm have been continuously pushing this element as is evident through the multitude of marketing and promotional material regarding their social media. While the EP is by no means any more serene than Foreverglade or Gloomlord, the prominent synthesisers coat the EP with a fervently pious, nigh on godly, shine. Listening to this EP is akin to wandering into some lost chapel, the full might of organs bellowing and filling the empty spaces. I don't blame Worm for carrying on the vibe Foreverglade delivered, even as "Centuries Of Ooze II" is playing; a direct continuation from where the original ended. Yet I'm still not complaining, the original track was amongst my favourite individual pieces for 2021's entirety.