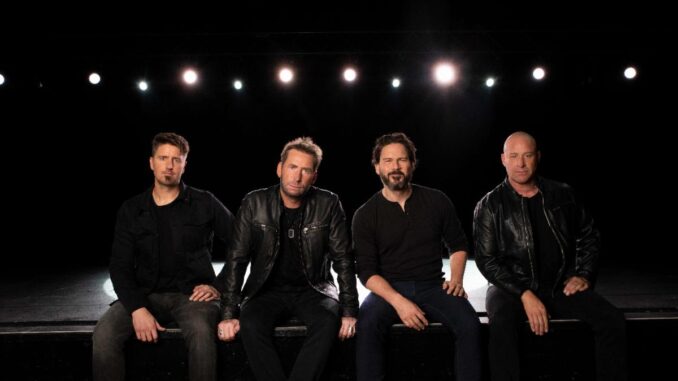 Album Review: Nickelback - Get Rollin'
Reviewed by Tim Finch
Nickelback are one of those bands, a group it is seen as "uncool" to like. Why so? There seems to be no logic, rhyme or reason for this; purely the pack of heavy metal fans have picked their target, hence the band and their fans become the source of derision. To put it simply "Nickelback aren't cool", or so these "fans" would have you believe. The reason why seems to be anyone's guess, maybe it was the success they garnered in the 2000's with their radio friendly rock hits. If anyone was to take the time to scratch the surface, move past the radio anthems you can find a whole other side of Nickleback, indeed one that Vinne and Dime were fans of – not that any Pantera fan will acknowledge that fact, but alas its true.
So this November Nickelback return with 'Get Rollin' their tenth album and first in over five years. It's interesting to note that 'San Quentin' was chosen as the lead single for radio airplay from the record. The album opener immediately showcases the bands heavier side with a rip-roaring riff that has dominated Planet Rocks airwaves of late. It's almost like the band want to make a statement right out of the gates!
'Skinny Little Missy' follows in the same vein, a darker, heavier number. But it's not long before the band switches tact. 'Those Days' is the rock ballad the quartet became famous for whilst 'High Time' introduces a country twist to their song writing. however it's not long before we're back on track with 'Vegas Bomb' exploding out of the speakers and Chad Krogers powerful voice is rocking yet again.
As with all Nickelback albums, the ride the listener is on has its twists and turns. They don't have a template they write from and hence the pace and feel fluctuates from the raucous rock anthems to the mellower ballads and back again. If you are a fan of their radio friendly ballads there is something here for you. If you prefer the fist pumping rock thumpers then there is more than enough to keep you engaged.
Like Nickelback or not, they are here to stay and this album is another building block on their momentous career so far.