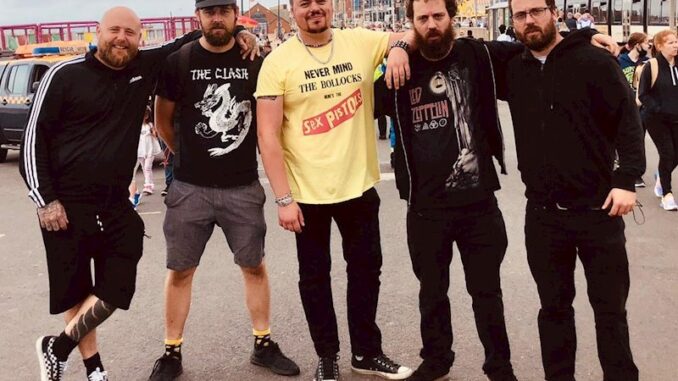 Album Review: The Grand Mal - II
Reviewed by Tim Finch
The Grand Mal are Oxford metal royalty, the supergroup comprising of members of Desert Storm and Möther Cörona. Formed back in 2015 they released their ground break, self-titled, debut on APF records back in 2019 and in 2022 they return to the label with sophomore album 'II'
Opening with 'Another Replicant' you would be forgiven for thinking the band have gone down the Hawkwind path, with it's Sci-Fi infused intro allowing the listeners mind to wander. 'Petit Mal' returns the listener to Earth with its fast paced stoner rock vibes, reminiscent of Kyuss in places, whilst 'Shallow' is all together heavier bringing in thick sludge laden passages into their song writing.
Dave-O's vocal style takes you back to the Kyuss feel, John Garcia's inspiration is all over them in both tone and delivery. The twin brother attack of Elliot and Ryan Cole the foundation of the bands sound with Ryan's fuzzy riffs driven forward by the beat that Elliot's drum battery sets. Along with Rob and Lee on bass and guitar respectively the five piece gel will into a magnificent stoner rock beast.
The overall production of the album has a warm fuzzy edge to it, it's not a cleanly polished opus, but the fuzzy overtones they've achieved in the studio perfectly suits the recording. The band have achieved what so many fail to do in making the unpolished product sound perfect in every way.
Fans of The Grand Mal have been long waiting for 'II' and they will not be disappointed, for those new to the band, sit back and relax whilst you take in this slab of brilliant Kyuss worship.