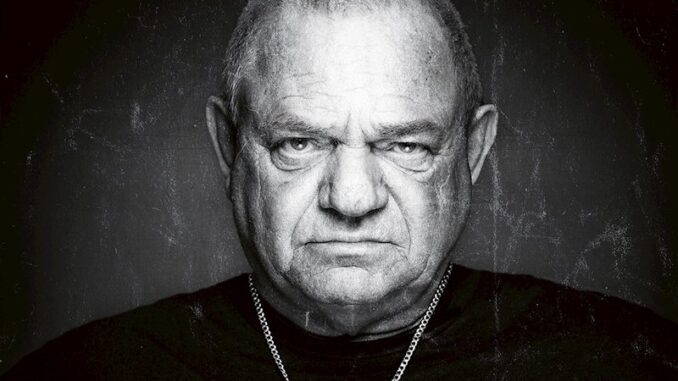 Album Review: U.D.O. - The Legacy
Reviewed by Paul Hutchings
More relentless than a jackhammer, the legendary German singer Udo Dirkschneider and his band celebrate 35 years of U.D.O. with a career spanning compilation drawn from their extensive discography which dates to 1987's 'Animal House'. You may have read our review of Udo's exercise in self-indulgence back in April (Udo Dirkschneider - My Way) where I expressed my admiration for the former Accept frontman. There's no need to repeat that here, but it's enough to say that the stocky German has a longevity that few in the scene can match. His output is impressive, with over 19 studio albums including 'My Way' and the 2020 release 'We Are One' with Das Musikkorps Der Bundeswehr.
In true Udo style, 'The Legacy' is rammed to the gunnels with songs. 35 to be precise, stretching over 2.5 hours and providing the listener with a pleasing range of the band's traditional heavy metal sound. From the anthemic opener 'Metal Never Dies' the brooding 'Decadent' and the powerful 'Go Back to Hell', there's plenty to enjoy.
Of course, Dirkschneider's delivery has never been for everyone. His rasping, low guttural style doesn't always work, but he's adapted it in his own way, and it's hard to argue with any aspect of it. There are four bonus tracks included, rare songs that even hard-core fans will be exposed to for the first time. The pick of these is 'Falling Angels'. A mid-paced track, it features a smouldering approach, emphasising the heaviness the band can generate without having to hit 'Fast as a Shark' proportions. There's some superb musicianship on the track, as there is across the album, with some impressive guitar work from Andrey Smirnov and Fabian Dee Dammers.
Elsewhere there are the expected template heavy metal numbers. 'Metal Machine', 'Rock n Roll Soldiers' and 'Metal Eater' for example, are about as routine as you can get, yet the chugging stomp that surges through them all is enticing, and you'll soon be nodding the head along. Similar meaty riffage is unleashed on 'Steelhammer', which is a powerful yet generic track. And for me that's part of the appeal about U.D.O. You know what you're getting, but it's done in such a way that you can't help but enjoy it (unless you're an elitist in which case you might as well move on to the next review).
Although Falling Angels is the highlight of the four rare bonus tracks, the other three merit a brief mention. 'Wilder Life' arrives early and is relatively standard fare, but 'What a Hell of a Night' is more melodic and a slight change from the norm. 'Dust and Rust' is a terrible title, but it rips along solidly, in typical Accept style.
It's probably easiest to compare this release to a box of Christmas chocolates. There are some you'll want to grab early, some you'll be happy with regardless, and then a couple of Strawberry cremes which will be taken with considerable resentment. But overall, this is a solid representation of a career which stands up to scrutiny and represents years of devotion to the cause. If you like your metal hard, heavy, and with no frills, then The Legacy'' should be on your Christmas list.