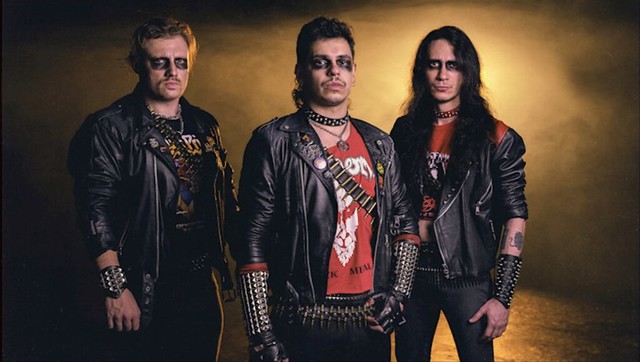 Album Review: Evilcult - The Devil is Always Looking for Souls
Reviewed by Rick Eaglestone
Guided by Satan the unholy trio of Evilcult unleash their second album 'The Devil is Always Looking for Souls.'
Immediately channelling the mighty Venom, the album launches into full on assault mode on 'Ancient Power' which welcomingly spills over into the albums title track 'The Devil is Always Looking for Souls' before switching to more of a gallop but still with a darker shadow for 'Chants of the Night'.
Highlight track comes in the form of 'Speed Metal Fire' which firmly holds the shimmering torch of heavy metal aloft with thunderous beats and swirling solos before the familiar weave of satanic tones engulf follow up tracks 'Call of Evil' and 'Die in Hell'. Finally the album concludes and it begun in a furious frenzy of the past with 'The Witch' which the band use to their full potential providing a perfect snapshot of the album as a whole.
Overall, the album has been an absolute joy to listen to as not only is it fast, raw, and nostalgic but still has modern heartbeat that subtly invokes frequently throughout.