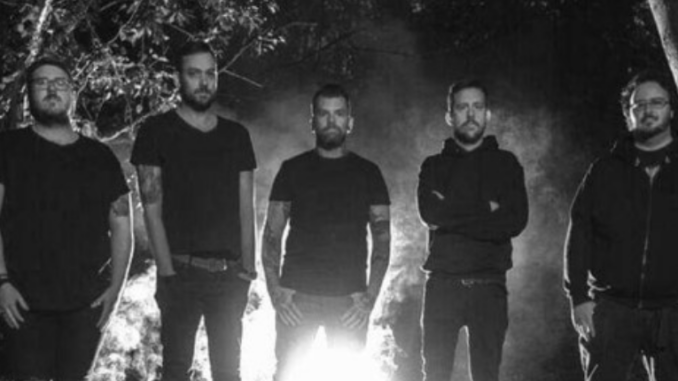 'Single Review: The Hope Burden - Lamentation
Reviewed by Dan Barnes
Oxfordshire Post Metallers The Hope Burden release their new single, 'Lamentation' on the back of a couple of extended players and a spot on the New Blood stage at last years' Bloodstock Festival.
Beginning with a bar or two of quiet contemplation, it doesn't take long for the band to drop a heavy vocal and pounding drums. As is common place within the Post Metal genre it is the juxtaposition of light and shade, of weight and fragility that defines the music; The Hope Burden centre 'Lamentation' with a lulled section, where the guitar washes against a piano, picking individual notes as the voice drops deep into the mix, almost ebbing to nothing. But you know there is going to be a pay off and, suddenly, 'Lamentation' rises back into an intensity of crashing drum and spiralling guitar that all but drowns the vocal in a melee of sound. 'Lamentation' then shifts moods into a near-sludge as it closes out, the vocal lines highlighted by precise cymbal hits and a chugging guitar. And then it stops.
Taking cues from genre heavy-weights Cult of Luna and Isis, 'Lamentation' contains enough to suggest The Hope Burden are a band to watch and, even though seven minutes is short for a Post Metal track, 'Lamentations' shows enough to whet the appetite for more.
You can stream 'Lamentation' right now here.