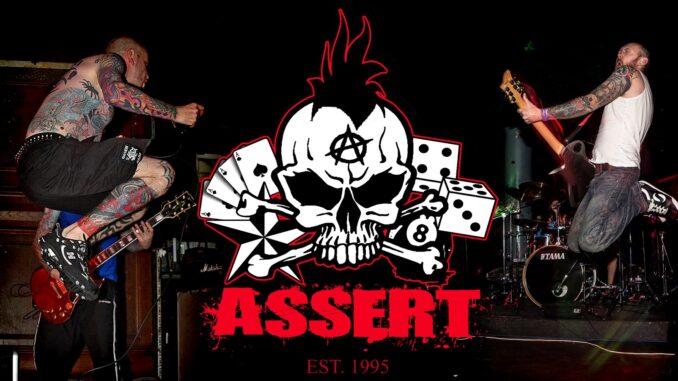 Single Review: Assert - New World Order
Reviewed by Dan Barnes
Formed in Telford in the mid-nineties, Assert released six full-length albums between the years of 1998 and 2008. For a decade they kept the snotty-punk flame burning, mixing their brand of punk with hardcore, rock and a little bit if thrash, to create some of the most hard-hitting and thought-provoking music around.
Now, as the world falls apart and we're all just weeks away from Fury Road-type shenanigans, Asset have resurfaced, sounding as peeved as ever, and with good reason.
After nearly a decade and a half, Assert are releasing their first new music since Laser Tattoo Removal Service in the form of New World Order (A Failure to Understand the Ideology). Wasting no time with niceties and reintroductions, Assert dive straight back in with a driving rhythm, ticking every funk as puck box. Dripping with indignant attitude and disgust at the situation in which the world finds itself, the track's unrelenting manner is coloured by some handsome guitar-work, that has the hint of an Iron Maiden sound.
The vocal is spat with all the fury of a home-schooling mother going into another lockdown, yet there are a couple of moments, in the bridges, where there's a smattering of a Dee Snider-like delivery showing through.
Angry, uncompromising and anti-social, all the things we want from our punk. With the promise of album number 7 coming soon, it's time to rage against that machine again.
Pick up a copy on their bandcamp page!