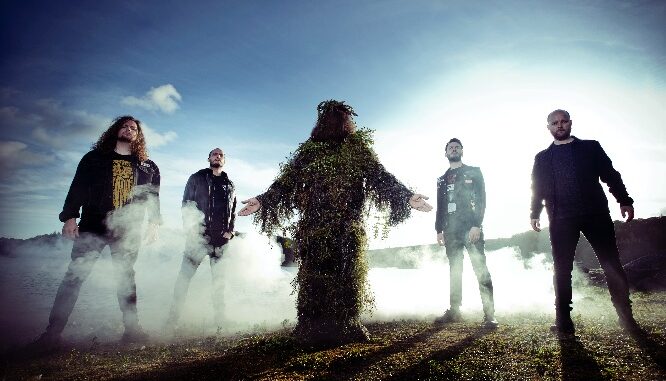 Album Review: Green Lung - Black Harvest
Reviewed by Richard Oliver
I don't think there is a metal band in the UK with quite as much hype about them right now than Green Lung. The London band are on a stratospheric rise that not even covid has managed to derail and it's all 100% justified and deserved. From their jaw dropping performance at this year's Bloodstock to their sold-out UK tour Green Lung are never failing to impress and now two years after their incredible debut album Woodland Rites the band are unleashing album number two Black Harvest.
Black Harvest pretty much picks up from where Woodland Rites left off with the band continuing their retro occult rock meets traditional doom metal sound but everything is just stepped up a notch from the songwriting to the performances to the production. This sounds like a band giving it their all and quite frankly it is an incredible album. The songs sound massive and are laden with big riffs and huge hooks such as Old Gods, Leaders Of The Blind and Doomsayer though my personal favourites are the beautifully atmospheric Graveyard Sun and the soulful and simply gorgeous album closer Born To A Dying World which is hands down one of the finest songs the band have ever written. The riffs from guitarist Scott Black are enormous and mixed in with the wonderfully retro organ from John Wright makes for a joyous combination. Tom Templar has a fairly unusual vocal style but he continues to make it work with the context of the music and the songs. The rhythm section of Joseph Ghast on bass and Matt Wiseman on drums keep things solid and dependable seeing as there isn't much variation in pace between the songs.
I don't think there is anyone who could possibly be disappointed with Black Harvest. It plays to all the strengths that Green Lung have previously laid out and builds on them across ten incredible songs. Green Lung are destined for greatness and Black Harvest 100% proves that. I really hope this album brings even more success for Green Lung as they so very much deserve it.