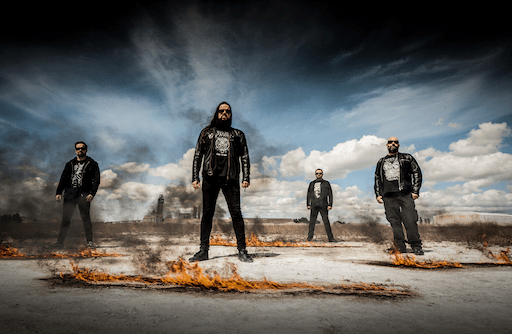 Album Review: Holocausto Canibal - Crueza Ferina
Reviewed by Daniel Phipps
Portuguese death grind band Holocausto Canibal, are easily one of the forefront bands within the extreme metal scene in Portugal. The band who have been active since the back end of the 90's and provides a classic approach to the style keeping it very much in the vein of the foundations of the style and are set to release Crueza Fernia which is their new full length.
Holocausto Canibal hits you as soon as the music starts with a barrage of filthy guitars, which allows the band to immediately set the tone for Crueza Fernia. As important as the filthy grinding guitars along with blast beats are in death grind records, for me the most important element is the groove. It's that groove which offsets the speed and gives those furious speed sections that impact feeling. But the groove also adds that catchiness which makes you remember the songs and then stay fresh when you are being bombarded for 19 straight tracks which you will do during Crueza Fernia.
Holocausto Canibal definitely are able to introduce those key pieces of groove into these tracks, they are also catchy as hell. A track like 'Aniquilação Suídea' is built on these catchy riffs which really grab your attention moving into a crushing mid point break before heading back to those grooves. Now I'm not saying that a ferocious all out blasting display is not welcome, because it is and luckily Holocausto Canibal do offer this at times during the run time of this record, letting it all loose. Those tracks are short, vicious and show you who is the boss.
Crueza Fernia delivers you a straight up, no frills piece of nasty death grind. It has been crafted fantastically and the finished sound and production is excellent without losing any of the death grind charm that it is packed full of. A very enjoyable record.