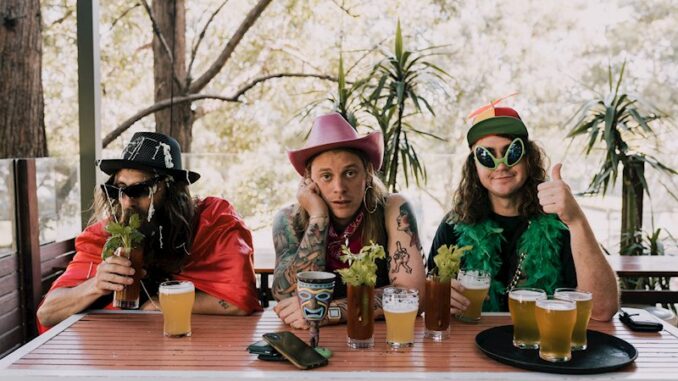 Album Review: Dune Rats – Real Rare Whale
Reviewed by Neil Bolton
A love of substance is a common thread for Dune Rats, and that theme is continued with the album 'Real Rare Whale'.
The main single from this album recalls a story of members of the band meeting a couple who endeavoured to take the correct amount and strength of acid to melt into each other to create one person. With the band's, already established, love for this kind of subject a song was created and a single released.
The first track 'LTD' is a pop punk display of the sound of this band. It is light and fluffy and contains no darkness at all. The band must play every tune and scream and sing every line with constant happy grins.
'Dumb TV' continues along in the same poppy style; clean vocals and crisp production create immensely sing-along choruses though-out this album.
This fourth album by the band contains silly songs about teenage love, couch surfing and, of course, drinking all day. The afore mentioned 'Melted Into Two' has a companion video that explains the concept through visuals in a very effective way.
Their musical indie pop punk style will not appeal to anyone who craves growls, riffs and a song leaning more towards the evils of the world. But if you're a fan of sunshine in your tunes that are created to be a back drop for all day drinking and debauchery while bopping up and down at the same time, you are on to a winner here.