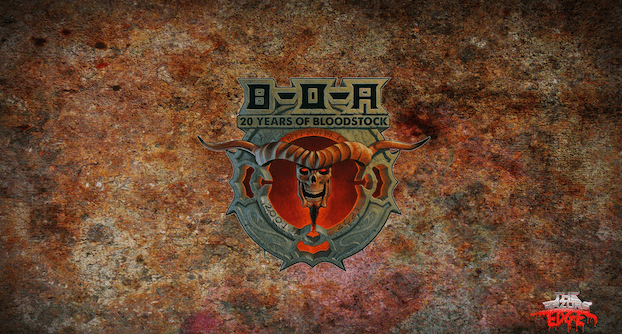 Bloodstock Festival 2020 Announcement - The first six bands
We are barely at the end of the first full day in the 2019 edition of the Bloodstock Festival and organisers have just announced to the fans in attendance the first six bands for next years edition.
The biggest name for us, and the one that got the biggest reaction from the crowd is bay area thrashers Vio-Lence. The reformed act have never played in the UK and with Phil Demmel (ex. Machine Head) now back in their ranks this promises to be a big draw. Their appearance at Bloodstock next year is a UK exclusive, so do not expect to see them anywhere else on our shores - its the Saturday at Bloodstock or nothing!
Joining them on the bill and appearing on the Friday are fellow thrashers Sacred Reich. The subject of an online campaign to get them to the festival, the booking committee has listened and they make their festival debut. They are the second band with a link to Machine Head as Dave McClain has rejoined the group following his departure from Robb Flynn's outfit.
And thats not all, also added to the line up are Welsh wizards Skindred, Butcher Babies, The Black Dahlia Murder and Dark Tranquility.
The festival stress that none of these are the headliners, so keep you eyes peels to our site. As soon as any more Bloodstock Festival 2020 announcements are made you will hear it here first!
You can buy your tickets for next years event now from Bloodstock's website.