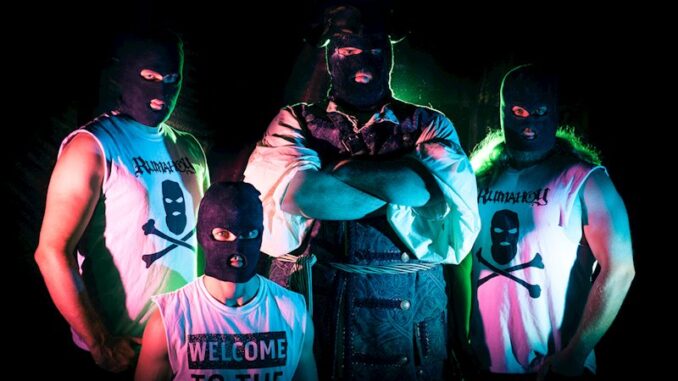 Album Review: Rumahoy - Time II: Party
Reviewed by Deegan Armitage
Arrrrgh! Pirates, once the most feared people to sail the seven seas, these are the last people that you would ever want to bump into while on a cruise. But for as long as there has been these deadly sea thieves there have been even more stories, songs, movies and in more recent times even bands dedicated to the salty sea dogs. Bands like Running Wild, Redrum, Alestorm and even the topic of today's review German pirate metallers Rumahoy.
Rumahoy are not the most mainstream metal bands but thanks to many appearances alongside Scottish pirate band Alestorm they have risen in to popularity with many people recognising Rumahoy's lively and sometimes terrifying Captain Yarrface. He has appeared as guest vocalist during some of Alestorm's live shows and he also appeared on the Scot's recent record 'The Curse of the Crystal Coconut'.
'Time II: Party' is a great example of how fun metal can truly be, this album is entertaining, rocking and an all round good time, with songs like 'Poop Deck Party' and 'Time To Party' you will want to have a massive pirate sing along while listening to this!
Just like Rumahoys previous album, the songs are all about how great being a pirate is and how much partying the band can do, one particular song that stuck out for me was the aforementioned 'Poop Deck Party' which is very upbeat and has an almost EDM style mixed with the traditional pirate metal sounds. This seems to be becoming a particular trend in pirate metal in recent times but this is something I enjoy and I approve 100%.
Over all I would recommend you give this album a listen, it's a great record and I look forward to hopefully soon be able to see them live!
Time II: Party is out now on Napalm Records!