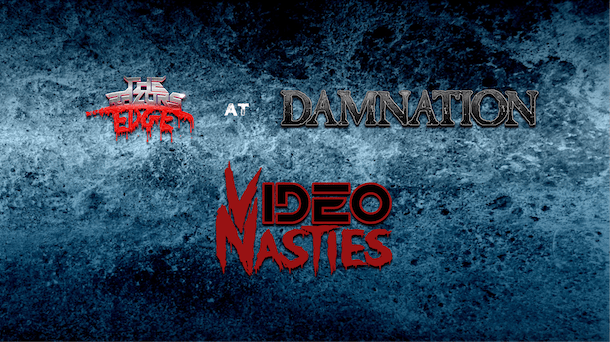 Damnation Festival Interview: Video Nasties
Interviewed by Cat Finch
This past weekend Video Nasties tore a new one in the Cult Never Dies stage at Damnation Festival. Just after they came off stage we caught up with Damian and Stuart from the band to talk crowd surfing sharks, fireball whiskey, the Liverpool metal scene and more!
You can listen to the interview on this very page below!
Or if you prefer to listen on the go, check out the interview on our podcast platforms:
Youtube | Spotify | Apple Podcasts | Google Podcasts