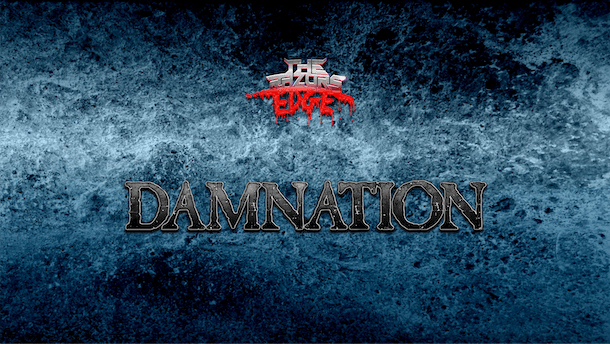 Damnation Festival: The Unmissable Bands
by Cat Finch

The highlight of the autumn gig going season returns this November! After bidding farewell to its Leeds University home last year, the event returns to Manchester and the BEC arena this weekend!
So we're going to pick out some bands on this year's line up we think you simply CANNOT miss!
For 2022 Gav and Paul have put together a very special Night of Salvation on the Friday night as a warm up to the main event. Last years Salvation was nothing short of EPIC and this year promised to be the same!
Celeste will perform their latest album 'Assassine(s)' in full, whilst We Lost the Sea will do the same with 'Departure Songs'. That alone is worth the £25 ticket price for Friday night, but add to that you will also get to see Ithaca, the highly rated Pupil Slicer and Yorkshire's own Mastiff in full flight.
If you can make the Friday night, I highly recommend you grab a ticket now!
Then the following day it all starts again, this time the BEC Arena opens its three stages and DAMNATION will hit us with it's full force with twenty five bands spread across three stages,
The obvious ones to watch are of course the "big four" all doing very special sets. Converge performing 'Jane Doe' in full, Godflesh performing 'Streetcleaner', Pig Destroyer playing 'Prowler in the Yard' and At the Gates tearing us a new one with a run through of 'Slaughter of the Soul'. Four very special sets that you will not likely see anywhere else, especially not on the same day on the same stage! Damnation have pulled off quite the coupe here.
But below those four special moments, festival organisers have put together possible their strongest ever line up.
Irist, who were originally billed to play last year, open up the Pins & Knuckles main stage this weekend. Riding high off the back of their critically acclaimed 'Order of the Mind' album, released via Nuclear Blast during the pandemic, this band is the perfect way to start your day!
Green Lung were another band to drop off last years bill. A last minute COVID strike saw Svalbard step in for them in Leeds, but in Manchester they return. Last year they released an album of the year contender in 'Black Harvest' (Svart Records) and took Bloodstock by storm. Their unique form of Sabbath worship is one not to be missed on the Eyesore Merch Stage just after 5pm!
Wolves in the Throne Room are probably the most requested band by Damnation fans over the years and they finally make it to the festival in 2022! Their unique blend of atmospheric black metal is mesmeric in nature. Unfortunately, they clash with the aforementioned Green Lung, but if you prefer you metal black rather than doomy, head over to the Holy Goat stage at 5pm, you will not be disappointed.
Pallbearer last graced the Damnation Festival stage in 2017, opening the main stage. For 2022 they return as special guests to Elder on the Eyesore Merch stage. Their glorious brand of doom is infectious so if you are not at the Eyesore Merch stage at ten past eight you have missed out on potentially one of the highlights of the festival.
And to close out the festival the rather unique project Tokky Horror will play the afterparty – on the Holy Goat stage. Not sure what to expect, to be perfectly honest neither are we! The much hyped band were described by BBC 6 music as "a drum n bass electro punk hybrid with huge Atari Teenage Riot vibes". Not what you'd normally expect for Damnation but as their video for 'Sleeper' (below) demonstrates this could be the perfect come down for drunk revellers after a hectic day of brutality!
All times quoted correct at time of publication. Timings subject to change.